PERMACULTURE DESIGN CERTIFICATION
SPRING 3/28-4/10, 2020
WHAT MAKES THE PERMACULTURE DESIGN COURSE AT OAEC DIFFERENT?
Our Site.
For over 20 years, the Occidental Arts & Ecology Center and onsite intentional community have been tending the land through ecological design on our 80-acre site in western Sonoma County, California. The grounds are peppered with installations by venerated permaculture practitioners, horticulturists, and other artists, artisans and activists that have lived, worked or volunteered here over the decades.
Here you will see a wide array of permaculture systems in action – grey water, roof water catchment,composting toilets, erosion control and storm water management, seed bank, food forests and biointensive gardens, composting, natural building etc. Situated in the territory of Coast Miwok/Southern Pomo peoples who are actively involved with OAEC, the 70-acre Wildlands provide an opportunity to see traditional ecological knowledge applied in context.
Aside from the learning opportunites that the site offers, participants in our PDC course can also enjoy other features and fruits of the land, including the famously delicious homegrown food, pond, sauna, hot tub, campfires, and comfortable eco-dwellings.Take the visual tour
Our Approach.
At OAEC, we have learned as much from what we have tried that didn't work as what we've tried that did. We have translated those lessons into a design methodology that empowers you to not only "do it yourself" but to "think it yourself."; to apply elegant theory to the complexities of real places and people.
We teach Resilient Community Design – where ecosystem meets "ego-system." Based in a functioning intentional community, we teach skills to facilitate group process, democratic decision-making, and self-governance. Our work also comes out of years of community organizing at the intersection of social justice and ecology.
We invite our students to become "permaculture public servants." Every PDC includes participation in a hands-on project with real world applications in collaboration with a local community organization. Read more about the Permaculture Program at OAEC in the bottom box below.
Our program is approved by the Permaculture Institute of North America (PINA). The curriculum and learning objectives for OAEC's Permaculture Design Certificate are adapted from PINA's Core Curriculum.
Our People.
Go deep with Program Directors, Brock Dolman and Kendall Dunnigan, who have been recognized for excellence in the field as senior PINA Diplomats with the Permaculture Institute of North America for their extensive experience in Education and Site Design.
AND YOU! Our PDC grads have gone on to become powerhouse agents of change in their home communities as policy-makers, landscapers, land-use agency professionals, students, social justice advocates, philanthropists, researchers, artists, educators and more. Join the movement!Our Permaculture Design Course is open to the public, but we encourage community leaders interested in spearheading a design process to attend with 2-4 other community members. This high-level intensive will strengthen your capacity to lead your community towards regional resilience through a collaborative process to re-envision local human systems that mimic natural patterns.
Recommended Reading for the PDC
COURSE DETAILS
Two-week residential intensive using the beautiful grounds and facilities at OAEC as our classroom
100 hours of course time including lecture, discussion, hands-on activities, and visits to local permaculture examples Click here to see a sample schedule >
Students will learn the ethics, principles and practices of "permanent culture" by exploring topics such as: organic gardening, water retention and generation, erosion control, community process, energy systems, composting, natural building techniques and much more.
Groups create a real design project for a local community organization
Course and retreat participants at OAEC can also expect to experience powerful personal transformation and inspiring networking opportunities.
Upon completion of the course, you will receive a Certificate of Permaculture Design, accredited by the Permaculture Institute of North America.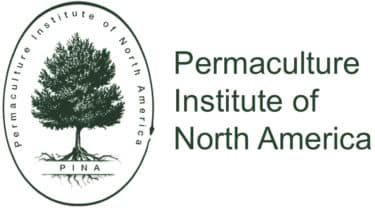 COST
The cost of this 2-week, all-inclusive residential intensive at the Occidental Arts & Ecology Center is $1850, or $1750 if registered more than 30 days in advance. The course fee includes three organic, homemade meals a day, comfortable accommodations. If you prefer, you are welcome to camp in our Wildlands Preserve during the summer months, though the cost is the same. Payment is due in full upon registration. Please see the registration page for our cancelation policy. The Permaculture Design Course usually fills up 6 or more weeks in advance, so please register as early as possible.
Watershed Neighbor 10% Discount! Do you live in our home watershed of Dutch Bill Creek? (The Dutch Bill Creek watershed includes the communities of Monte Rio, Camp Meeker and northern parts of Occidental.)Click here to see a map. If so, please call the OAEC office to receive a discount code to use at check out. 707-874-1557 x 101.
We regret that we cannot accept Americorps Education Awards and are unable to offer scholarships or work trades at this time.
Visit our Visitor Information page or take a Visual Tour of OAEC to learn more.
FACILITATORS
Permaculture Activist Magazine calls the Occidental Arts & Ecology Center PDC "a certification course presented by a winning team of California's most experienced teachers."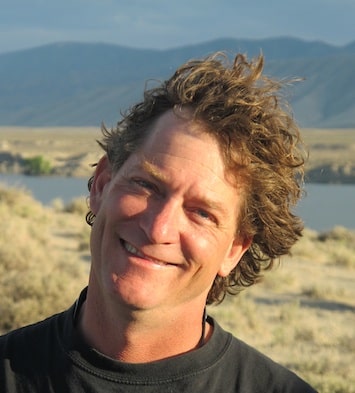 Brock Dolman
Program Director
Brock Dolman has taught Permaculture and consulted on regenerative project design and implementation internationally in Costa Rica, Ecuador, U.S. Virgin Islands, Spain, Brazil, China, Canada, Zimbabwe, Tanzania, Democratic Republic of Congo, Cuba and widely in the U.S.
Kendall Dunnigan
Program Director
Kendall Dunnigan is an ecologist, community organizer, artist, and educator with many years of experience teaching ecology and ecological design courses and leading socially-just, community-based eco-justice design projects for people of all ages.
WE LIVE IT. WE LEAD IT. WE LEGALIZE IT.
The PDC course at OAEC is part of a larger Permaculture Program and social change Vision & Strategy that extends well beyond the physical site. OAEC is at the forefront of several important regional-scale campaigns to Change the Rules at the local and state level to support sustainable systems of governance and economy, including the Compost Toilet Research Project. Installation is underway now and PDC students this year will have the unique opportunity to see the beginning phases of this ground-breaking project.
OAEC staff also consult with place-based communities as well as farmers, ranchers, and independent landowners, empowering them to integrate ecological design principles and practices into their systems design. Contact Kendall Dunnigan for more information.
TESTIMONIALS
"I look at water with new awareness. Soil is everything. Yes, I do have a new perspective and I do feel a shift in consciousness."
"I appreciated the emphasis on social permaculture and the importance of communication within community. OAEC is a great living experiment to witness."
"The food at OAEC nourished my senses and my soul! I've never eaten so well for two weeks straight."