Tess's Kitchen Cooking Classes: GREAT PUMPKIN RECIPES

GREAT PUMPKIN RECIPES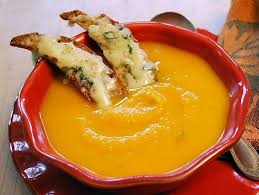 In case you haven't noticed, Halloween and pumpkin season are just over the horizon.
Let's celebrate the great pumpkin and make a delicious
Pumpkin Soup with Sage and Gruyère Croutons.
For snacking, we will have
Pumpkin Walnut Bread.
And for dessert, the best ever
Pumpkin Pie,
made from fresh pumpkins.
$60
Alan Tangren
Tess's Kitchen
115 Mill Street Grass Valley