Tess's Kitchen Cooking Classes: No Knead Whole Grain Read Baking
NO KNEAD WHOLE GRAIN READ BAKING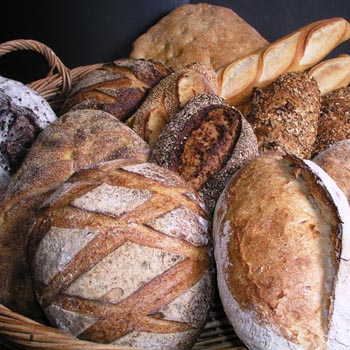 Want a delicious bread recipe that doesn't require kneading or special equipment?
We will dissect the famous recipe from Sullivan Street Bakery in New York for
No-Knead Bread
using whole grain flour. You just mix the ingredients and let the dough sit on the kitchen counter for a long time.
We will first make a
Whole Wheat Loaf
and then experiment with
Walnut Bread
and
No-Knead Rye,
115 Mill Street Grass Valley