Tess's Kitchen Cooking Classes: Kids Spring Break Cooking Class
KIDS SPRING BREAK COOKING CLASSES $40.00 per child 8-14 years of age,$100 all 3 class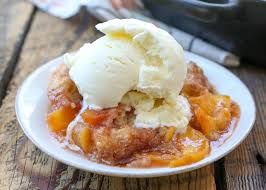 Thursday; Lets' Have Fun With Desserts
Volcano Chocolate Cake
is so much fun when the chocolate oozes out.
Apple Pizza Pie
is easy to make and simple to take on the go.
Nothing could be easier than
Quick Peach Cobbler.
Place all three Kids Spring Break Cooking Classes in your cart and enter discount code kids 3 at checkout to get all 3 classes for $100
These classes are for kids 8-14. no parental attendance necessary. Your kids can a fun day cooking while you relax and enjoy our beautiful downtown Grass valley.
Pat Yeomans Cost: $40
115 Mill Street Grass Valley
Grass Valley, CA 95946