Tess's Kitchen Cooking Classes: Kids Spring Break Cooking Class
KIDS SPRING BREAK COOKING CLASSES $40.00 per child 8-14 years of age,$100 all 3 class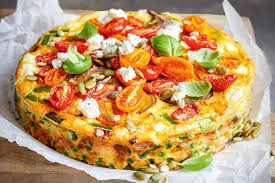 Tuesday; Start With Brunch
Learn how to make a delicious
Frittata
that can be quickly made for a fresh hot breakfast for the whole family or make it ahead for breakfast on the go.
Along with
Fresh Fruit And Cherry Sauce.
With fresh fruit on hand make a
Quickie Smoothie
of your choice.
Place all three Kids Spring Break Cooking Classes in your cart and enter discount code kids 3 at checkout to get all 3 classes for $100
These classes are for kids 8-14. no parental attendance necessary. Your kids can a fun day cooking while you relax and enjoy our beautiful downtown Grass valley.
Pat Yeomans Cost: $40
115 Mill Street Grass Valley
Grass Valley, CA 95946