Tess's Kitchen Cooking Classes: Whole Grain No-Knead Bread Baking
WHOLE GRAIN NO-KNEAD BREAD BAKING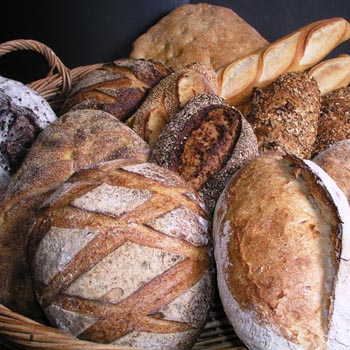 Want a delicious bread recipe that doesn't require kneading or any special equipment?
We will dissect the famous recipe from Sullivan Street Bakery in New York for No–Knead Bread using whole grain flour.
You just mix the ingredients and let the dough sit on the kitchen counter for a long time.
We will first make a Whole Wheat Loaf and then experiment with Walnut Bread and No-Knead Rye.
$60 class
Alan Tangren
Tess's Kitchen
115 Mill Street Grass Valley